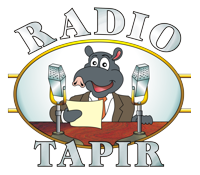 Welcome to Radio Tapir, your source for all manner of fun, strategic board games.
Actually, that's a bid of an overstatement. Radio Tapir as an LLC is dead. But its spirit lives on!
The guy behind it (me) is still around, and occasionally making games, just for fun.
You know, failure gets a bad reputation. But not having to worry about anyone buying my stuff is kind of liberating.
The Tapir is still calling.
Heed the call.
6 September 2021 - The Congress of Vienna board game makes its debut.
8 December 2017 - The ContraPloy card game makes its debut.
15 April 2017 - The Unauthorized Armed Forces Card Game makes its debut.
Copyright 2021 Jim Swift